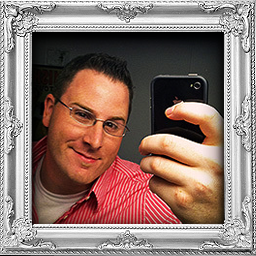 I'm a designer & software engineer focused on crafting beautiful products for the web, Mac, iPhone & iPad. Flyosity is my home for writing, speaking, consulting and product development.I live in Raleigh, NC with my wife Eleni and black lab Dora.
Passion Shift
I've been building websites since the 1990s but have recently found a passion for native Mac & iOS development. My first app was Beak, an early Mac Twitter app. I'm also the developer of Digital Post for iPad, Nice & Mean for iPhone, and various unfinished projects. Current apps still in the hopper include a color puzzle game, a cute animal strategy game, a server-side replacement for Google Reader, and an image manipulation app.
Everyone Should Learn More
I believe that designers should learn how to code as it gives them have a deeper knowledge & understanding of the full user experience. I created Design Then Code and write tutorials about user interface design & engineering to teach others what I've learned about designing & building native apps. My beginner's guide to iPhone development Building iOS Apps From Scratch has been read by over 100,000 people.
About The Site
Flyosity.com is hand-coded in Sublime Text, a fantastic replacement for TextMate. It uses HTML5's new semantic tags & CSS3 enhancements. The site is statically-generated using MovableType until I write my own engine, and the recent tweets area is cobbled together with scripts I wrote to skip all replies. If you're using IE to view this site, I'm sorry.
Featured Project